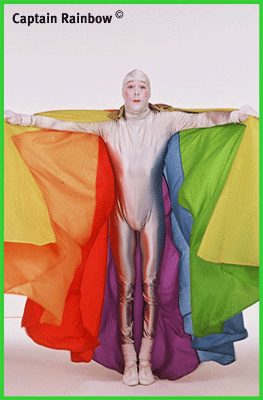 Jan 3 Saturday
Slept late and played a lot of OpenArena on the Linux Lappy. I found a good java program to bind my cheap controller to the laptop keys, called
jojsticken
. I used it to split the controls between the pointer (looking/shooting) and the left hand controller (moving). My Friend Chuck set up a skype account and called me on my laptop. I sent him some links to the Captain Rainbow guy's (Hardin Minor) web page featuring
BANANA CLAUS
!?!?! I worked on the first tutorial on persistence in Java. Penni knitted a hat, napped and cooked burtolis for me.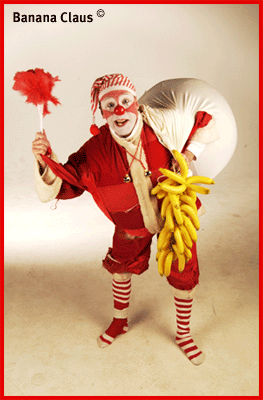 Jan 2 Friday
I starting setting up the function that shows/hides Forms in the QA database rebuild depending on the users Network ID. I googled a new way on getting the users' ID with this:
debug.print VBA.Interaction.Environ("USERNAME")
I ate Miguel's with usual crew, came home and relaxed.
Jan 1 Thursday
I slept late and was in a bad mood all day. Penni and I picked up a new cell phone charger, bought groceries and ate lunch at panera bread. I took a nap and went to practice. We worked on full Circle part-2-to-part-3 transition and the guitar part for part 3. I picked up milk and cough drops after practice for Penni.
Dec 31 Wednesday - New Years Eve
I went to work, added a function to stop users from moving medicaid Web automation tool by inspecting the path to the file and closing the spreadsheet if the path is incorrect. I ate lunch at Miguel's with the sysadmin and my boss. I worked on the QA database rebuild form and tabs. The access table "Yes/No as checkboxes" Data type does not translate well into the SQL tables. In SQL there is a weird "bit" type with True/False that shows up in link tables as "0/-1". Sweet, This is going to be a fun project :/ I got home, took the dog out, picked up a FedEx door tag, drove to Pineville to pick up my replacement phone, drove back, showered, watched a little bit of the Metalocalypse DVD and went to a new years party with Penni at Scott's apartment. There was a lot on people there, Scott is insane to have so many ne'er-do-well there all at once. Scott ordered a Pizza. We saw Don's band play on TV and a dancing weirdo with a Rainbow Cape called Captain Rainbow count down the ball drop. We got home and I crashed.
Dec 30 Tuesday
I worked on sample forms and SQL stuff for the QA database rebuild. My buddy Tzoua showed me how to use queries on the server saved as "Views" can let the server do all the calculations and instead of the users PCs. My boss said he is going to ask my web automation tool tester buddy to test the tool for a full month before rolling it out to all the Users. That is good news, I'm sure there is some more buggy claims in the system that I can use to tweak the tool. I ate lunch with the sysadmin and Miss A at Showmars. I took a break around 2pm and went for a walk. I was expecting a FedEx door tag about my replacement cell phone today but received nothing. Penni and ordered a pizza and watched the Metalocalypse DVD that Scott gave me for Xmas. i was kinda bored, I wish java class would start.
Dec 29 Monday
My Medicaid web tool testing buddy emailed me and my boss. She said the tool is working great and thanks for the hard work. Thank freaking God! I was worried that information in the claims would be too unclean to automate. Whew. I worked on setting up some test data in the QA database rebuild and walked to the bank during a break. Lincoln Harris finally fixed the AC in the network closet and a tech for the security system came by to fix a dead parking lot camera. After work, I went to two different stores looking for a fan to put under my desk and found nothing but heaters. Why is it so warm at the end of December??!! I went to practice and we worked on patching Full Circle parts 1 and 2 together. Scott got to the space at 1pm that day and was still there at 11pm when i left. I got home, showered and read some Java stuff before crashing.
Dec 28 Sunday
I woke up early and then came down stairs and crashed on the couch with Penni. I fixed some spaghetti for Penni and cooked some chicken nugget for myself, then slept some more. (Winner!) I woke up and went to practice early. Scott was already there working on guitar tracks. I installed the HHotHat thingy. It is pretty loud. We recorded a weird bridge between part 1 and 2 of full circle and the acoustic drums for part 4 of 4. I had a bad headache all night at practice and all the way home. I got home, took some Tylenol and went to bed.